This page is still at the early-draft stage! But to give you a flavour of the jewellery we do, here is a picture (below) of the relevant part of our sales table at Bloomsbury Summer School's John Romer study-day at University College London on May 12, 2012. Two teabreaks and a lunchbreak later, 95 per cent of what you see here had been sold! We were so busy, with crowds of eager buyers round us, that we didn't even have the presence of mind to take a photograph of the feeding-frenzy! We offer our profound thanks to Lucia Gahlin, Deputy Director of Bloomsbury Summer School (www.egyptology-uk.com/bloomsbury), for inviting us to be there.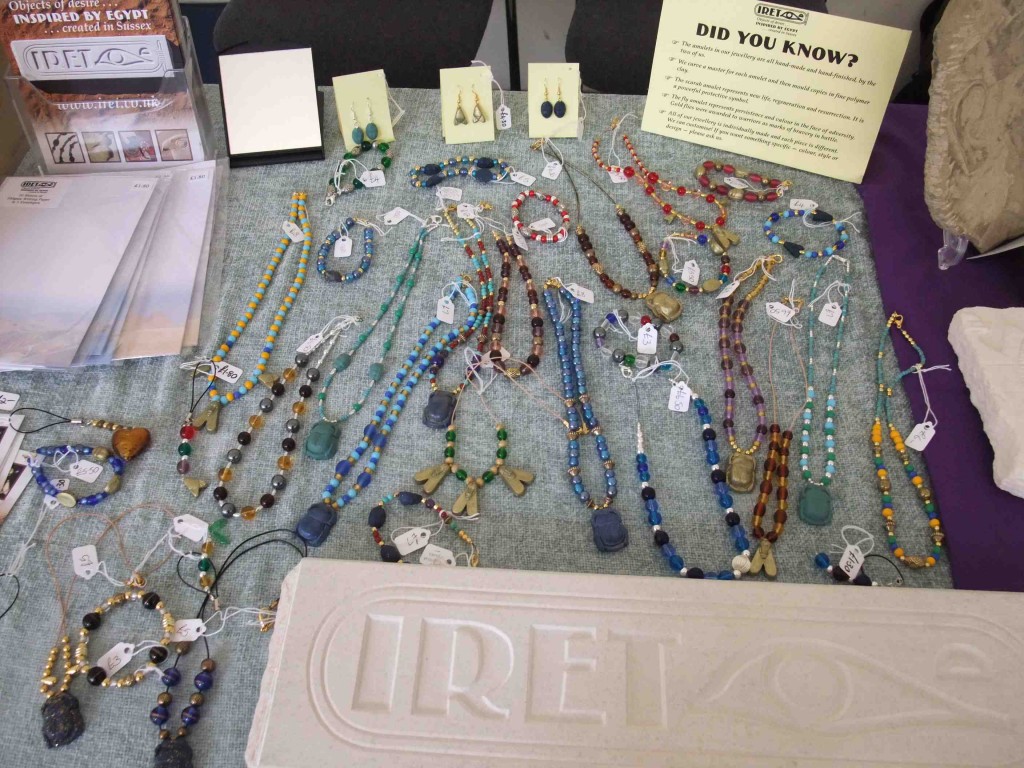 A couple of days before the study-day, Lynn took some photographs of individual necklaces and bracelets. Here is a selection, to give you a close-up view of the sorts of things we make: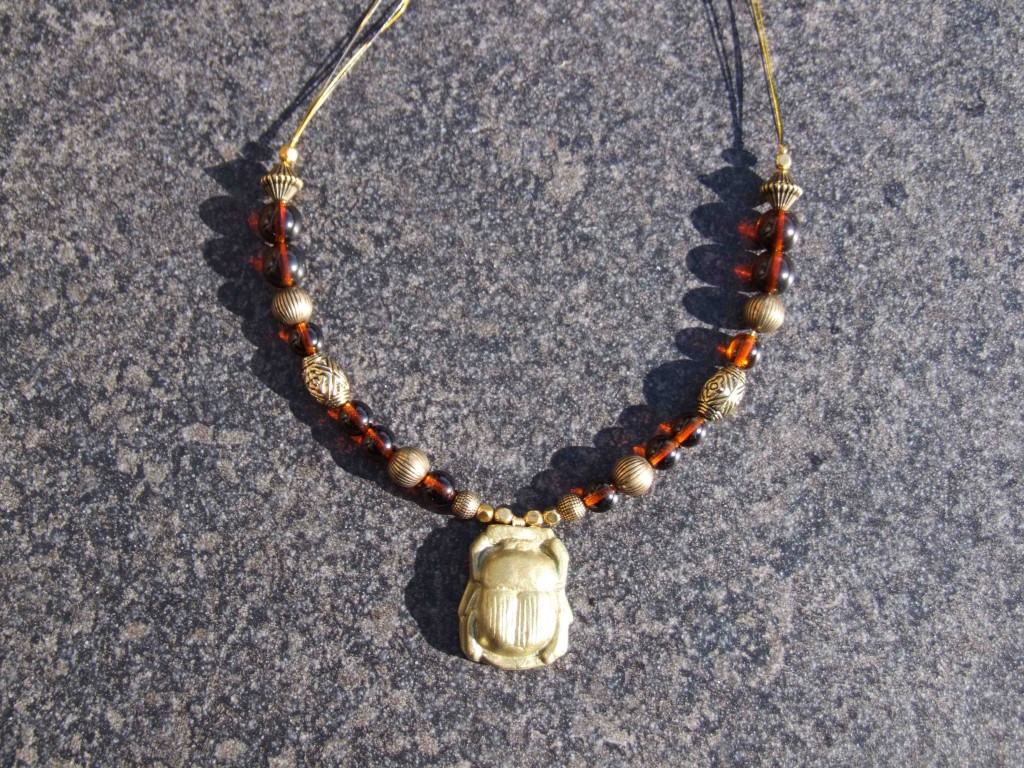 Necklace with gold-coloured scarab and beads. We make all the amulets ourselves, moulding them in polymer-clay from a master usually carved by Mick; meanwhile Lynn scours a wide range of suppliers for the beads, and does most of the actual making-up of the pieces. This scarab is about 1in/25mm long; you may well recognise the shape, which is based on one of Tutankhamun's superb and complex pieces of jewellery.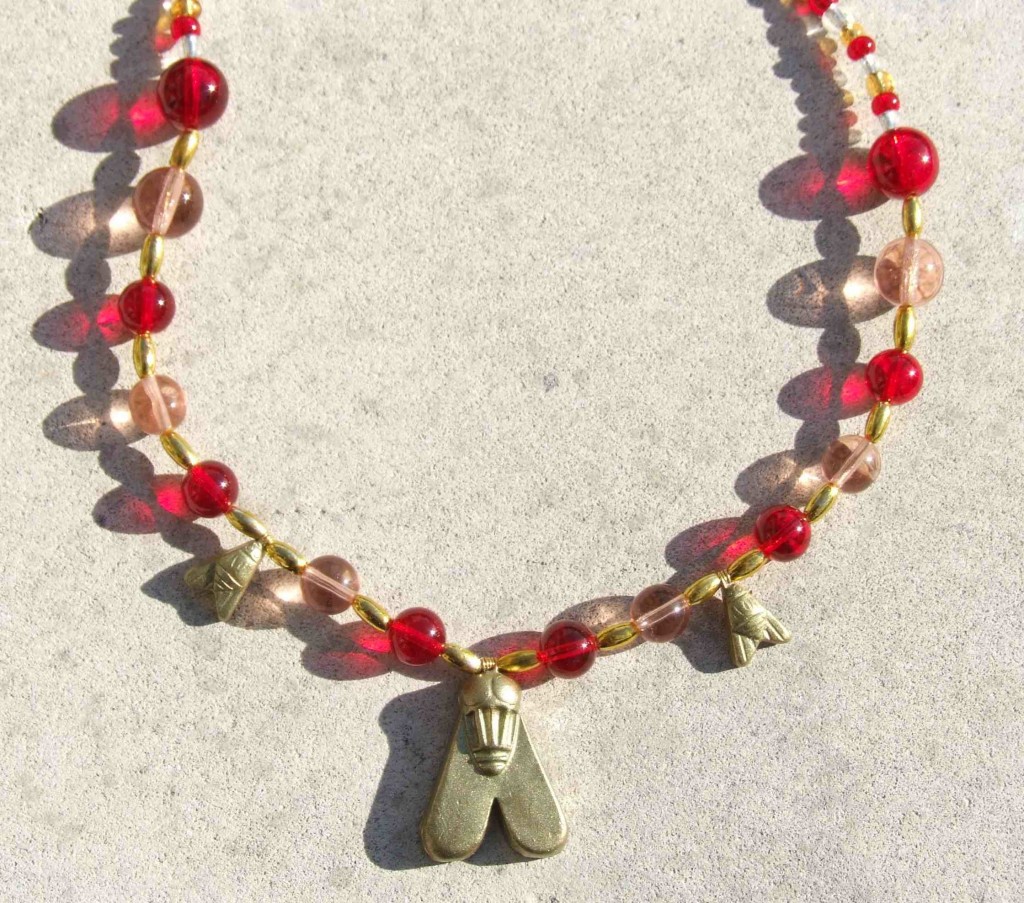 Bead necklace with gold-coloured "flies of valour", the Ancient Egyptian emblem of bravery and persistence. We make the flies in three different versions/sizes, all based on ancient originals; this piece features a big one (1·25in/32mm long) and two small ones.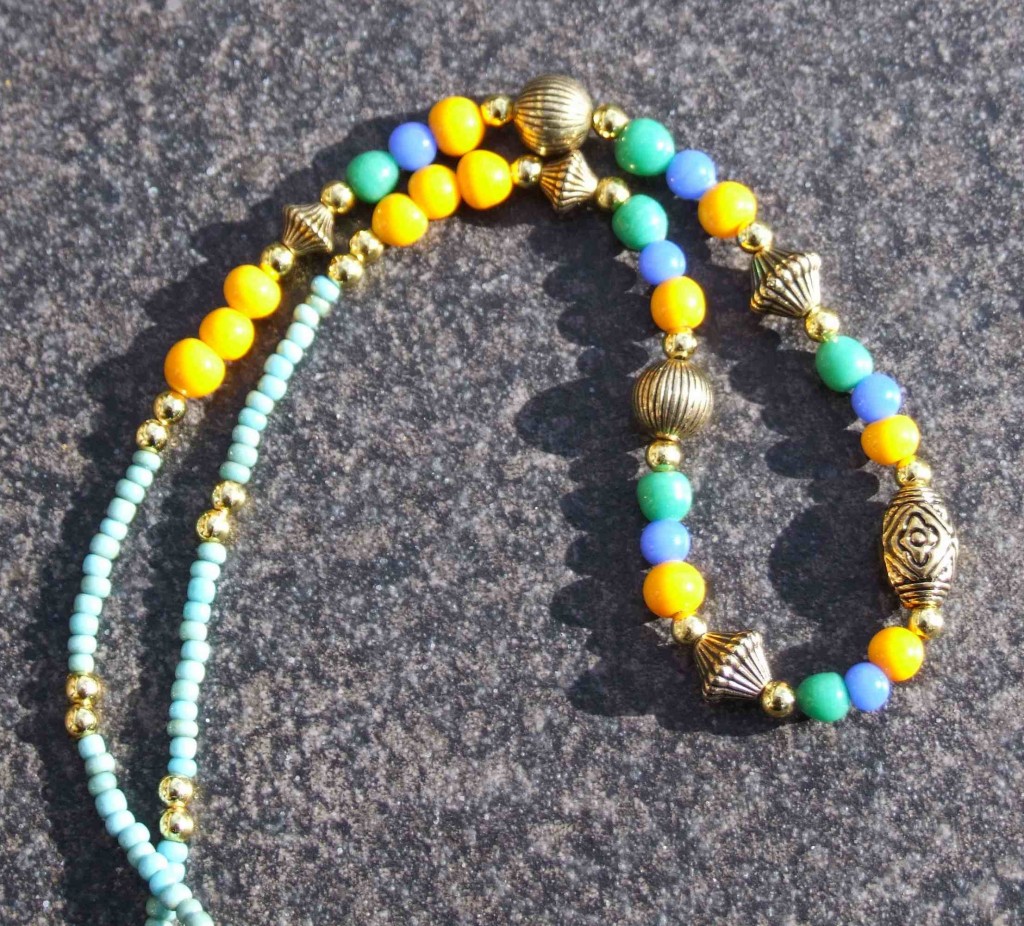 Necklace with glass and gold-effect beads. This piece reflects the colours used from the 18th Dynasty of the New Kingdom onwards, when glass in many different colours came into use.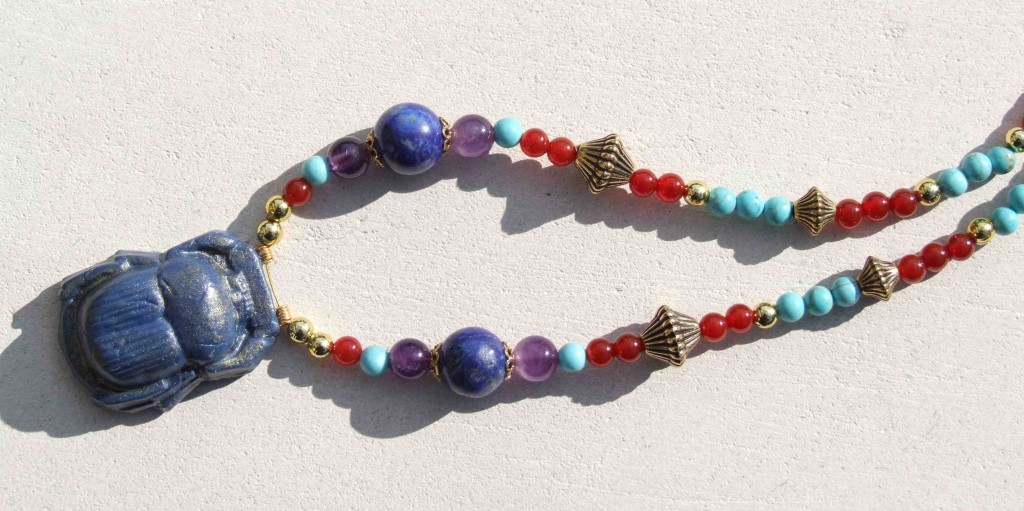 Necklace with large scarab and semi-precious beads. The scarab was one of our first experiments in antiqued faux-lapis lazuli. The luscious collection of beads includes real lapis, amethyst, carnelian and turquoise.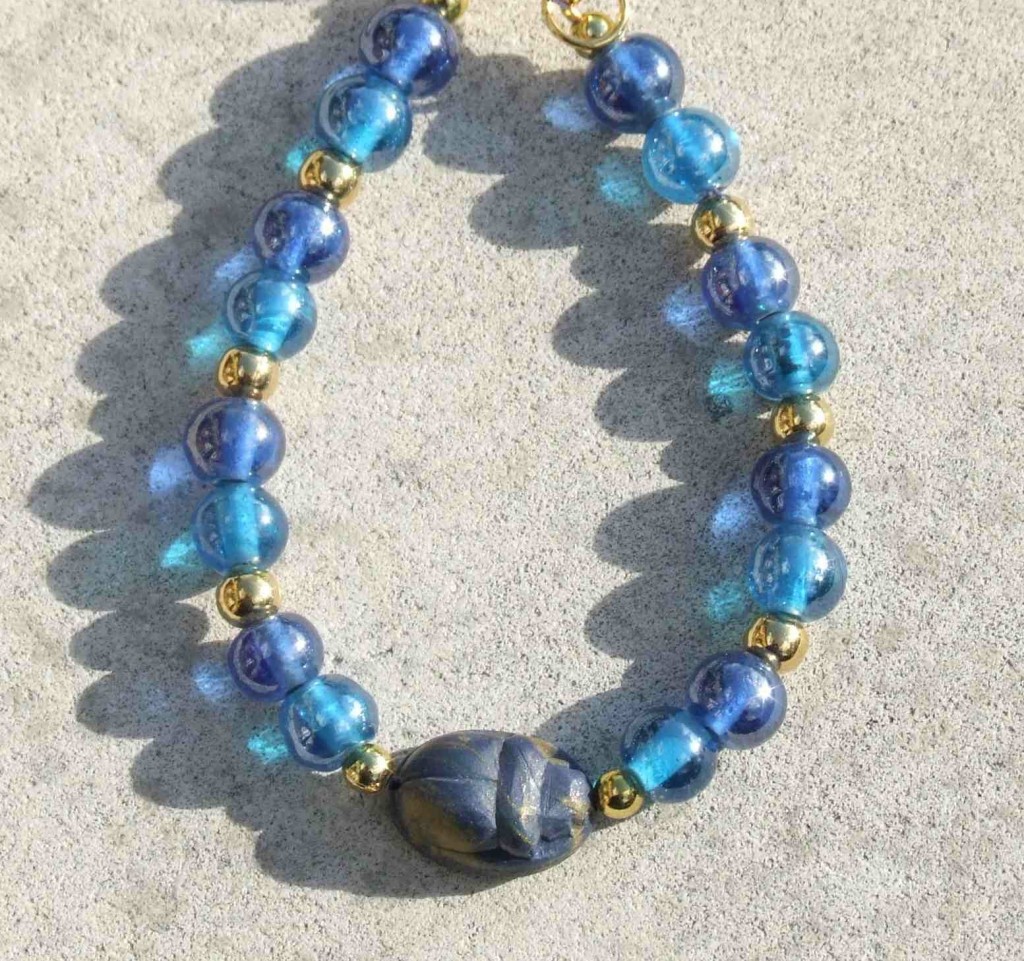 Bead bracelet with small scarab (0·7in/17mm long) — the limited colour palette of blue and gold creates a quite cool and elegant effect.
The prices of all the above pieces ranged from about £5 to about £20 — and every single one was unique, because the handmade amulets have natural variations and we find new and different beads all the time.
One of the things our Bloomsbury sale really underlined was that people love to have items tailor-made — so, if you see something in the above selection that you like, or would like to see in different colours, or with silver-effect rather than gold-effect metallic beads and fittings, then get in touch by e-mail at iret@btinternet.com or call us on 07854 840004. We can then discuss what's possible and work out a price for you.

Website content © Mick & Lynn Oakey 2017